Stay Safe Program : Flu Vaccine Efforts
With everything that's happening in the midst of this Global Pandemic, we all have the same questions in our minds every single day– when will the COVID-19 vaccine be available? Though there are a lot of existing developments in the production of a safe and effective COVID-19 vaccine, all is still uncertain. While we look forward to the progression of a COVID-19 vaccine, it must always be a priority to protect ourselves against any health risks.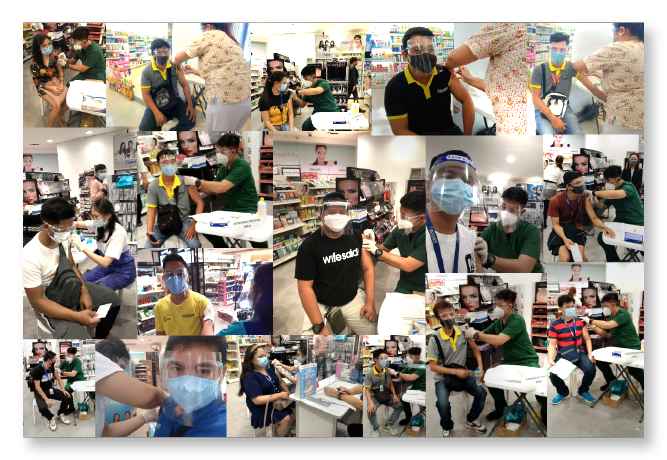 1RTC Flu vaccine efforts to all 1RTC eligible employees
The Department of Health (DOH) recently reported that getting flu and pneumonia vaccines can reduce the complications from COVID-19. As part of 1Rotary's Stay Safe Program, they encouraged all eligible employees to get flu vaccines. Many employees from different departments as well as from the warehouses and branches took the opportunity of getting a flu vaccine shot. While getting a flu shot will not protect us against COVID-19, it can help prevent the risk of getting other flu complications and can boost the immunity of our body.
1Rotary assures its employees that they are not alone in this fight against COVID-19 and will extend a helping hand in any way that they could.
On a positive note, there are reports that the clinical trials of COVID-19 is set in 2021. While we are all waiting for vaccine developments, exercising proper hygiene, being hydrated, drinking vitamins to strengthen the immune system, and staying indoors remain our top measure in maintaining health and wellness.